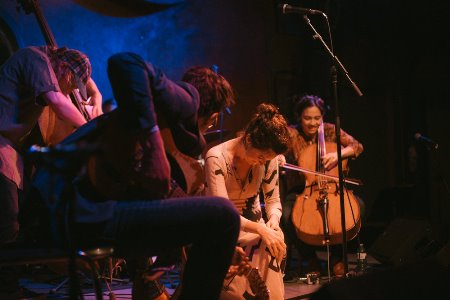 Dálava, as you know them from their last album The Book of Transfigurations
Foreign journalists call this style exotic music from Moravia and they add that it is in the Czech Republic. To tell the truth it sounds exotic even for Moravians.
American band Dálava is formed by a singer Julia Ulehla and her husband Aram Bajakian – a guitarist of John Zorn and Lou Reed. They try to perform Moravian songs from the point of view of Americans experienced in rock and experimental theatre scene. Julia is a granddaughter of Professor Vladimír Úlehla, founder of the folk festival in Strážnice. She performs the songs with a big respect to her roots and traditions.

Photo by Farhad Ghaderi