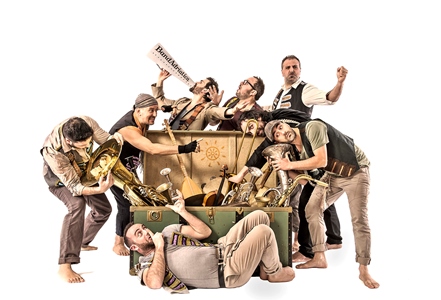 How pizzica from Salento travelled through the Adriatic
BandAdriatica comes from Salento, the same South Italian region as Canzionere, local dance trace music, pizzica, is natural for the band. When the audience is tired to death, they start to play their Pizzica Balkan and it's all over.
A singer and an accordion player Claudio Prima led his eight member band to the "hypnotic cruise over the Adriatic", where every stop contributes to the fantastic mixture of style including Italian, Balkan, Turkish, Alban and Lebanon rhythms, but also ska, jazz and sweet melodies. This is summarized in their last album: Babilonia.