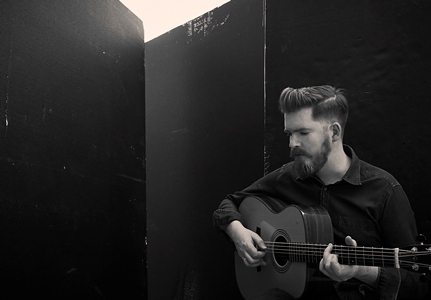 John
Smith
(Great
Britain)
A hidden treasure of folk music
John Smith is told almost every day that he has the most common name in the world. However, other than the name, there is nothing commonplace about him. John has played to audiences all over the world, in living rooms, festival tents and sold-out concert halls. He tours relentlessly with a guitar and a suitcase, sometimes with a small band, always looking to communicate through a song and to share something intangible with those willing to listen.
It's all for the love of the guitar. John plays a rumbling fingerstyle and sometimes uses a slide, sometimes plays the guitar on his lap, sometimes he detunes mid-song. His guitar work and honey-on-gravel vocals have brought crowds to pin-drop silence and rapturous applause.
He has released five albums and all of them have made the best impression on his listeners.