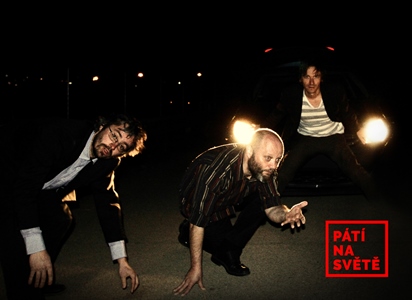 FOLKOTRONICS? DECONSTRUCTED COUNTRY BALLADS? SOMETHING PERSONAL THROUGHT COLLECTIVE CONSCIOUSNESS? SOMETHING YOU ARE FAMILIAR WITH? THE EXPERIENCE OF A MANKID?
Let's stop judging before the concert. Be sure, that you will experience an interesting and extraordinary music.
Truly original, experimental, unusual, but mainly sparkling and atractive music by Ivan Palacký, Petr Fučík a Tomáš Doležal. Musical personalities with clear motivation: to be as happy as you can.