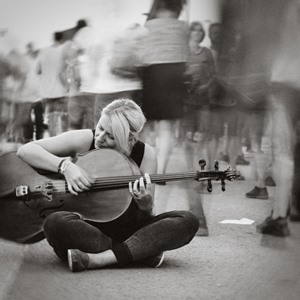 WHEN YOU HEAR FIRST SOUNDS OF THE ALBUM ILUZJA YOU WILL FIND OUT THAT BEAUTY CAME TO MEET YOU
DREAMING, EXHILARATING MUSIC WHERE YOU ENJOY GETTING LOST IN.
She sings in Polish, which is a second language of a composer and violoncello player Dorota Barová. She was awarded the prize Anděl for the best jazz album, but calling her music jazz would be simplifying. Her music offers much more. When she cooperated with Andrea Konstankiewicz in Tara Fuki duo they warned: We think about music made of spider's webs from the land of dreams. They meant a combination of alternative influences, classical music, folk, minimalism and soft melancholy. According to Dorota her album Iluzja is not much far from Tara Fuki music. She created the album with two excellent musicians: a guitarist Miroslav Chyška and a bass player Jakub Vejnar.

Photos: Helena Kadlčíková