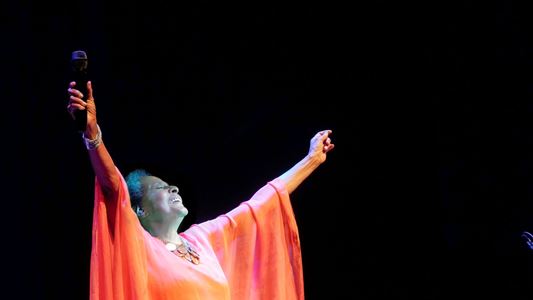 A WORLD-FAMOUS SINGER REMINDING THE GENTLE POWER OF NATURE
THREE-TIME LATIN GRAMMY AWARD WINNER IS OPENING FOLK HOLIDAYS 2022.
Seventy-eight years old Susana Baca de la Colina dances barefoot at her concerts and she dances also inside her songs. The lyrics of her songs are a spiritual experience. They are a mixture of Afro-Peruvian styles, poetry and she incorporates elements of Cuban and Brazilian music as well.


Susana Baca is a prominent Peruvian singer-songwriter, school teacher, folklorist, and ethnomusicologist. She has been a key figure in the revival of Afro-Peruvian music since the 60s. A legendary singer Chabuca Grande was her mentor and friend, she introduced Susan to music and supported her first records. Susan and her husband, a Colombian sociologist, Ricardo Pereira founded the Instituto Negrocontinuo (Black Continuum Institute) in her seafront home in Chorrillos, to foster the collection, preservation and creation of Afro-Peruvian culture, music and dance. Susan was introduced to the international audience in 1995 and she has released her albums by the Luaka Bop record label, which belongs to ex-Talking Heads frontman David Byrne. Palabras Urgentes is Susan's eighteenth album, where she pays tribute to all people who inspired her, and mainly women, historical leaders and freedom fighters. We are honoured to welcome Susan and her band on Folk Holidays.
Photos authors: Ricardo Pereira - profile´s page, Javier Falcon - list of performers