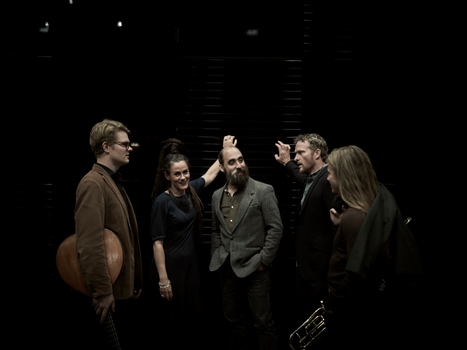 BASCO
&
JULLIE
HJETLAND
(SWEDEN/DENMARK/SCOTLAND)
A SINGER WHO AMAZED FOLK HOLIDAYS YEARS AGO
A REMARKABLE DANISH BAND, WHICH WAS SUPPOSED TO PERFORM ON FOLK HOLIDAYS MANY TIMES, AND THIS YEAR THE PLANS CAME TRUE.

Basco call their mixture of traditions and original pieces Pan-Atlantic Mighty Folk and we can find what they mean by the name from their history when they performed with the brass section or with the big band of Danish radio. They can go from dreamy melodies to a gallop, from melancholic songs to dancing polkas or telling stories

This is a job of a singer Jullie Hjetland, born on the Danish island of Funen but living in Sweden, Norway, Finland and Greenland, so her life is full of interesting stories itself. This unique singer and composer is also familiar with jazz and electronics.
Photo: Ard Jongsma