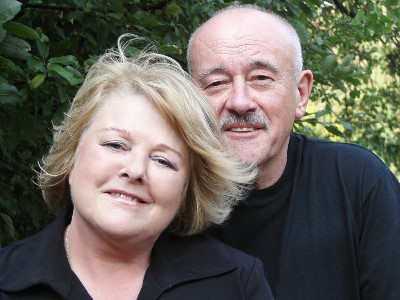 A UNIQUE OPPORTUNITY TO LISTEN TO THE LEGENDARY BAND PLAYING ACOUSTIC.
TO MAKE IT SIMPLE – MORAVIAN FOLK MUSIC AND JAVORY SHOULD BE MENTIONED IN ONE SENTENCE.
Hana and Petr Ulrych are siblings. We can assume that isn't anybody on Folk holidays who is not familiar with some of the songs that have become an eternal part of Czech music history. They belong to the greatest legends, however, they still have to explain that they are just brother and sister and on their websites, their biography is in the section called "for younger generations". This makes sense because they have been performing for about 60 years so some of their listeners were not born yet.

It is important to remind that if it hadn't been for the Ulrychs and the cimbalom band Javory, Moravian music wouldn't be appreciated during the period of communism. They brought interest and hope to their beautiful Moravian songs. Hana's voice and Petr's composition coming from his soul became a lighthouse in the period of darkness. Simple beauty connected to nature and poetry of Moravian villages accompanied by the cimbalom and violin created the opposite of mainstream pop music. In the last years, Petr Ulrych enriched his music with the influences of klezmer and set different poetry to music, but Javory still follows their tradition.
To make it simple – Moravian folk music and Javory should be mentioned in one sentence.