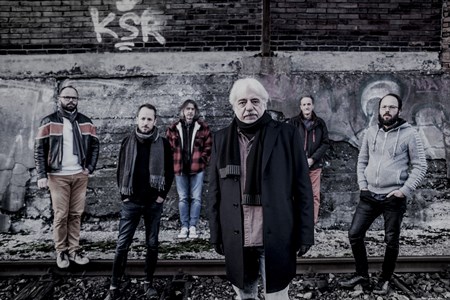 ROBERT
KŘESŤAN
&
DRUHÁ
TRÁVA
(CZ)
CLASSICS OF MODERN BLUEGRASS
DRUHÁ TRÁVA CELEBRATES THIRTY YEARS OF ITS EXISTENCE THE BEST WAY: THEY REFUSED TO TURN OLD.
The cooperation with a British producer Eddie Stevens opens new horizons for Robert Křesťan and Druhá tráva. They are celebrating thirty years of their existence. Stevens helped the band to return to the roots because he implemented modern sounds including electronics, unusual sounds and vigour to their traditional folk-country-bluegrass basics. Robert Křesťan supported by Eddie even introduced the famous song Hurt by Trent Raznor from Nine Inch Nails, unforgettably performed by Johnny Cash.
His reason to record such album Robert Křesťan explained: "There are mainly songs from authors that influence me. I didn't want to pay tribute to them, but I wanted to look back at important moments of my musical career." And because this album was planned as a double album, there is a lot to look forward to.