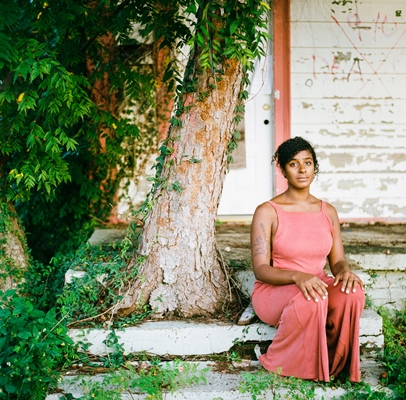 THE MOST INFLUENTIAL SONGWRITE OF AMERICA THESE DAYS
LEYLA MCCALLA WITH A MIXTURE OF FOLK, ZYDECO, CALYPSO, DIXIELAND AND BOOGIE, AND VIGOROUS DANCING AT ONCE.
"The more we know, the stronger we are," claims an American songwriter who has her origins in Haiti.
She belongs to the most influential songwriters at present, and she is connected with the bands Carolina Chocolate Drops and Our Native Daughters led by Rhiannon Giddens, the bands, which returned to the history of the United states something that had been taken away: the contribution of black musicians to the early history of American music, and its slavery past. Leyla added a tribute to Haiti, where her parents come from, and the local culture that she discovered as an adult, but influenced her a lot.
Leyla McCalla sings in French, Haitian Creole and English, and plays cello, tenor banjo, and guitar. Deeply influenced by traditional Creole, Cajun, and Haitian music, as well as by American jazz and folk, her music is at once earthy, elegant, soulful and witty — it vibrates with three centuries of history, yet also feels strikingly fresh, distinctive and contemporary.


She does not fit the category of ordinary songwriters as she follows more the advice of her teacher, Canadian cello player Rufus Cappadocia than her classical education. Her music might seem acoustic and peaceful so far, however, on her last album The Capitalist Blues she plays the electric guitar and is accompanied by the vivid band.
Leyla's performances are full of blues sorrow and reflect all her worries, but she can also present the dance atmosphere of New Orleans. Be sure and count on it.
Photos: Sarrah Danziger (on this page), Greg Miles (on the list of performers)