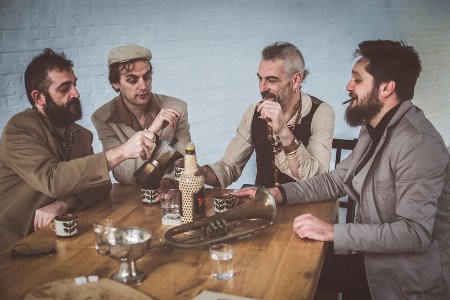 RUMBARISTAS
(SPAIN/BELGIUM)
MUSICAL MESTIZO PERFORMED ON MAXIMUM
A MIXTURE OF CATALAN RUMBA, SKA, TARANTELLA, CUMBIA AND BALKAN.
Is this mixture of styles too unusual? Light and delicate, joyful and at times even explosive, the music of Rumbaristas mixes different styles such as rumba, tarantella, son, cumbia, reggae or ska in original compositions which immediately draw the listeners attention, creating the immediate desire to dance and sing along with the mesmerizing choruses.


You can ask them to play at your wedding, birthday party, in a bar or just in front of your house to make the neighbours angry, and if you wish, they can perform also at the funeral, but without a guarantee to keep it sad enough. But you can always be sure they will play on maximum. Dancing is strongly suggested.