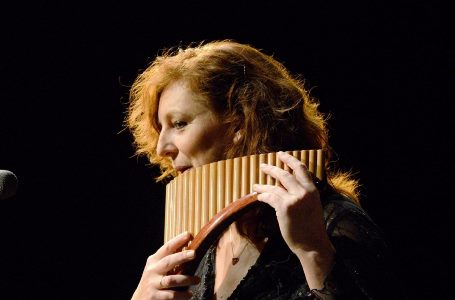 LISELOTTE
ROKYTA
&
MARCELA
KYSOVÁ
(NETHERLANDS,
CZ)
AN EXCELLENT PAN FLUTE PLAYER
SHE STUDIED FROM THE LEGENDS SUCH AS SIMION STANCIU AND GHEORGHE ZAMFIR AND SHE CONTINUES WITH THE TRADITION.
She is an internationally respected Pan flute player.
She was born in the Netherlands, ten years ago she got married and moved to Moravia. She plays the Pan flute, called nai in Romania, and she is so good, that she goes to teach there.


They formed an unusual duo with Jan Rokyta when combining Pan flute and the cimbalom. The performance of Liselotte and Jan Rokyta contains folk music from Eastern Europe, but also original pieces for those instruments by Claude Debussy or Béla Bartók.
Accordionist Marcela Kysová will also play with Liselotte at the night concert.