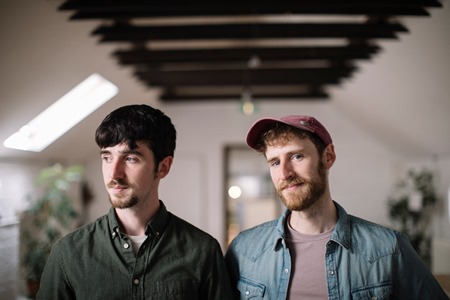 EXTRAORDINARY IRISH MUSIC PERFORMED BY ORDINARY IRISH BROTHERS
MOST REMARKABLE MIRACLES OF CONTEMPORARY IRISH TRADITIONAL MUSIC.
When you find out how many Irish and British folk awards they have won in a short time you can start listening to their music. At first, their version of Irish traditional music seems to be simple; you might not understand the ideas about the new wave of Irish music. Their singing is wonderful, they play the guitars, mandolins, bouzouki and violin as no one else does. But what is so extraordinary about them? And finally, you understand - Brían a Diarmuid Mac Gloinn are so ordinary that each of their performances is extraordinary.
On Folk holidays Gloinn brothers will bring the new album Nine Waves, which was produced by famous John Spud Murphy who is connected with Lankum as well.
By a respectful approach, mastering the instrument, language, poetry of songs and ashik traditions Petra opened the hearts of native people on her way. She sang and played along and asked: "Play a song that I can take home with me."