---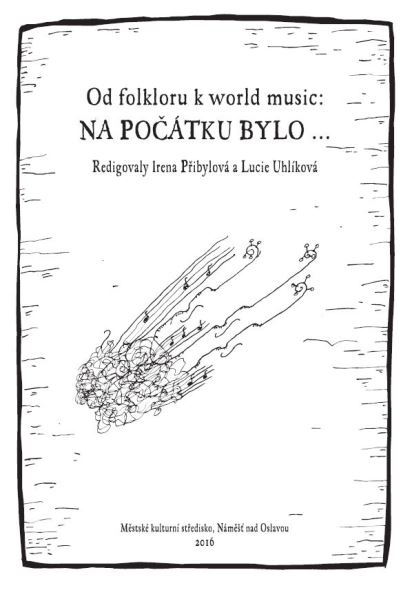 In 2016, the Folkové prázdniny folk music festival (Folk Holidays festival) in Náměšť nad Oslavou, Czech Republic, included for the thirteenth time (26–27 June, 2016) a specialized colloquy focused on folk music traditional and modern, ethnic music and the broad genre of world music, as well as classical music, provided it was somehow linked with traditional music. For two days, the attendees of the colloquy observed the presentations of musicologists, ethnologists, ethnomusicologists, music publicists, radio broadcasters, and last but not least musicians themselves. Since its establishment, the Náměšť colloquy has provided a platform for the meeting of scholars and academics with music journalists and musicians.
According to philosopher Jan Sokol, it is the departure of a person from life which turns life into a story, and the story needs a frame. The personal story has a beginning and an end, but an activity which filled the life does not have to end. There are all kinds of beginnings: sometimes they are purely personal, sometimes they are tied to tradition, to popular waves of the period, or to distinctive role models. Pondering about the origin of music manifestations, their development, ending, or continuation, we decided to make it the key theme of the international colloquy From Folklore to World Music: In the beginning, there was … Beginnings vary: they can be famous as well infamous, some of them were intended, some of them just happened by chance. Sometimes there were great expectations at the beginning, followed by disappointment, or, in better cases, by success. Some moments connected to the development of music culture have disappeared in history, some contributed to the formation of distinctive streams or genres. Sometimes we can trace the personal or social causes of their emergence, sometimes we have to speculate. Asking "Why did this happen, why it does or does not exist", and looking for answers is one of the most interesting moments within the study of culture and music especially.
(from introduction)
From Folklore to World Music: IN THE BEGINNING THERE WAS ...